• Beginning-of-school-year, Teleconference Kick-off Call
August 29th, 2017, we will have a one-hour kickoff teleconference to jumpstart the learning process.
• Weekly 60-Minute Group Mentorship Call

From September 5, 2017, through May 15, 2018, each Tuesday evening from 7:30p–8:30p EST is our weekly conference call. We will cover many, many different topics throughout the year from extreme time management, to intentional living, to communicating, to accountability, to budgeting and investing, to many more leadership topics and principles (see sample list of topics below).
• Short Video Teaching (watch anytime)
There will be short inspirational videos to help you be intentional and take the day by storm, as well as give an important, concise training.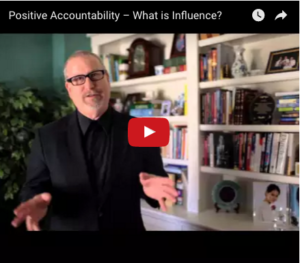 • Direct Access to Answers
Students can access online special materials any time as well as contact me and my community leaders for answers to any question they have about any topic.
• Special Guest Speakers From Many Career Streams  
Ethical leaders in sports, politics, business, finance, education, media, entertainment, military, and many other career streams (emphasis on "ethical").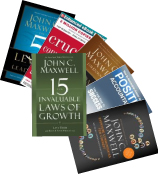 • $150 in Textbooks and Reading Materials Included in the Price
Five top leadership and personal growth books will supplement and augment the live calls, giving materials to refer to throughout the student's lifetime.
• $60 DISC Personality Profile Assessment & Report Included in the Price
Imagine being able to teach your students based on the way they specifically think and the way they personally learn! That's what I am able to do just by knowing their personality blend from this assessment. As a human behavior specialist, I will answer every student's question based on how they think—everybody will "get it." Each student will receive the DISC Model of Human Behavior personality assessment and accompanying 50 page profile report outlining the student's personality traits. This one thing alone will save a lifetime of heartache as it shows the student what his/her strengths and limitations are and helps him/her understand others far better while helping to show what careers he/she are best suited to pursue. It's priceless.
• One Year Free Subscription to the Paid Portion of my Leadership Website.
An enormous amount of leadership, personal growth, career advice, human behavior, crucial communication insights, accountability, and much more.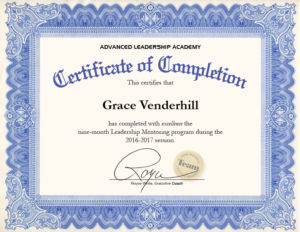 • Certificate of Completion in Leadership Practices
Your student will receive a Certificate of Completionfrom the Advanced Leadership Academy which will allow prospective companies to see what expertise the student has gained and give an edge to being hired.
• Graduation and End of Year Conference Call
A final, end of year call will be held with some great speakers and a final call to excellence in leadership and personal growth.
• Access to Industry Executives
The Companies of the special guests we have on the end of every call to share what happens in their industry and company, are available to you when you are ready to begin the hiring process. This gives you an edge up on the competition and greater chance of working exactly where you want to work.