Most people don't learn leadership and even less actually study it. Now you have the opportunity to get all the necessary skills to become a world-class leader in any organization—and even if leading others isn't your goal, you still need to lead yourself well. Extremely well.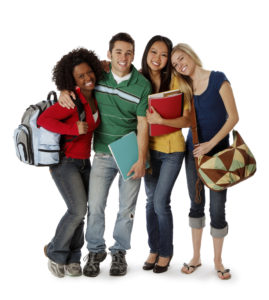 Royce White, author and international speaker  with the John Maxwell Team, will lead you weekly through a specific nine-month teleconference course for high school students (16-19) to help you get from where you are to the top of your desired field—to quickly go from team member to team leader and on to become a Level 5 leader—the pinnacle of leadership. These learned skills will give you a significant edge to power through college, find the best possible career opportunity, and achieve your definition of success. For those not going to college, you will learn to apply these crucial leadership skills to help you find your career and jump start your life.

My mentor and teacher, John C. Maxwell, has been voted the world's expert in leadership for the past seven years. I've combined John's expertise in leadership and my own 37 years of leadership and business experience as President and CEO into a weekly LIVE mentorship via phone—plus webisodes, podcasts, blogs, and more.
Each weekly 60-minute class will have 25 minutes of mentoring, 25 minutes of Q&A, and 10 minutes from an industry executive that has extensive experience and will give you a glim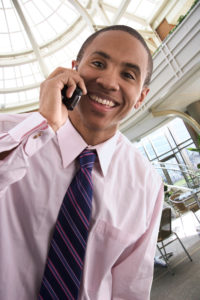 pse of different careers and companies so you can get a taste of what goes on in those industries making it easier to make a career decision and secure a spot with that company. These include notable, ethical individuals from many career paths including company presidents, financial, marketing, NGOs, doctors, lawyers, senators, fire-medics, musicians, artists, retail, government, communications, plus many other titles and industries.
We will cover methodologies and procedures, strategy and tactics of how to grow yourself and others—and how to lead yourself and others to become world-class leaders.
The skills learned will work as an entrepreneur or in the largest government in the world and everything in-between. Why? Because it's all about people—and the correct way to lead them. Because each individual is a part of "people," each needs to learn to lead oneself first and foremost—and the hardest person to lead, is yourself.
Proper leadership skills are not taught in today's culture and the amount of bad leadership examples is staggering. This course knows the way, shows the way, and goes the way of excellent, proven leadership' and is taught in a way that gives you opportunity to interact deeply and get answers right on the spot. Don't miss this exclusive opportunity to learn from some of the top names in leadership and industry. This will be the best mentorship your student will ever get.
Registration
The cost of the nine-month mentorship program is $749. Registration includes—
• Beginning-of-school-year, kick-off conference call
• Weekly 60 Minute Group Mentorship Call
• Short Video Teaching (watch anytime)
• 24/7 Access to Answers!
• Special Guest Speakers From Many Career Streams
• Over $200 worth of included materials:
• $150 in Textbooks and other Reading materials
• $60 DISC Personality Profile Assessment & 50 Page Report
• Two Year Free Subscription to the Paid Portion of Royce's Leadership Website
• Certificate of Completion in Leadership from the Advanced Leadership Academy
• A final, end of year, graduation conference call
• Access to Industry Executives
---
REGISTRATION FORM
---